Posts for: April, 2018
By Fantastic Smiles
April 21, 2018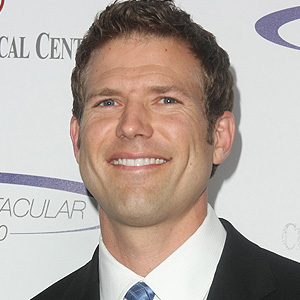 If we could go back in time, we all probably have a few things we wish we could change. Recently, Dr. Travis Stork, emergency room physician and host of the syndicated TV show The Doctors, shared one of his do-over dreams with Dear Doctor magazine: "If I [could have] gone back and told myself as a teenager what to do, I would have worn a mouthguard, not only to protect my teeth but also to help potentially reduce risk of concussion."
What prompted this wish? The fact that as a teenage basketball player, Stork received an elbow to the mouth that caused his two front teeth to be knocked out of place. The teeth were put back in position, but they soon became darker and began to hurt. Eventually, both were successfully restored with dental crowns. Still, it was a painful (and costly) injury — and one that could have been avoided.
You might not realize it, but when it comes to dental injuries, basketball ranks among the riskier sports. Yet it's far from the only one. In fact, according to the American Dental Association (ADA), there are some two dozen others — including baseball, hockey, surfing and bicycling — that carry a heightened risk of dental injury. Whenever you're playing those sports, the ADA recommends you wear a high-quality mouth guard.
Mouthguards have come a long way since they were introduced as protective equipment for boxers in the early 1900's. Today, three different types are widely available: stock "off-the-shelf" types that come in just a few sizes; mouth-formed "boil-and-bite" types that you adapt to the general contours of your mouth; and custom-made high-quality mouthguards that are made just for you at the dental office.
Of all three types, the dentist-made mouthguards are consistently found to be the most comfortable and best-fitting, and the ones that offer your teeth the greatest protection. What's more, recent studies suggest that custom-fabricated mouthguards can provide an additional defense against concussion — in fact, they are twice as effective as the other types. That's why you'll see more and more professional athletes (and plenty of amateurs as well) sporting custom-made mouthguards at games and practices.
"I would have saved myself a lot of dental heartache if I had worn a mouthguard," noted Dr. Stork. So take his advice: Wear a mouthguard whenever you play sports — unless you'd like to meet him (or one of his medical colleagues) in a professional capacity…
If you would like more information about mouthguards, please contact us or schedule an appointment for a consultation. You can read more in the Dear Doctor magazine article "Athletic Mouthguards."
By Fantastic Smiles
April 11, 2018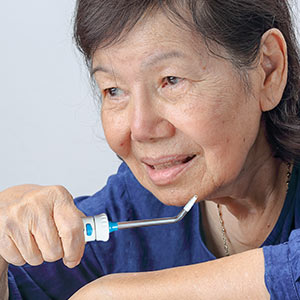 The most important part of dental health maintenance isn't what your dentist does—it's what you do every day when you brush and floss your teeth. And all you really need is a multi-tufted, soft bristle toothbrush, toothpaste, a roll of dental floss—plus a little effort from your hands and fingers.
Of course, manual power isn't your only option—an electric or battery-powered toothbrush is a convenient and, for people with strength or dexterity issues, a necessary way to remove disease-causing plaque from tooth surfaces. You have a similar option with flossing—a water flosser.
Although water flossers (or oral irrigators) have been around since the early 1960s, they've become more efficient and less expensive in recent years. A water flosser delivers a pulsating stream of pressurized water between the teeth through a handheld device that resembles a power toothbrush, but with a special tip. The water action loosens plaque and then flushes it away.
While the convenience these devices provide over traditional flossing is a major selling point, they're also quite beneficial for people with special challenges keeping plaque from accumulating between teeth. People wearing braces or other orthodontic devices, for example, may find it much more difficult to effectively maneuver thread floss around their hardware. Water flossing can be an effective alternative.
But is water flossing a good method for removing between-teeth plaque? If performed properly, yes. A 2008 study, for example, reviewed orthodontic patients who used water flossing compared to those only brushing. The study found that those using water flossing were able to remove five times as much plaque as the non-flossing group.
If you're considering water flossing over traditional flossing thread, talk with your dental hygienist. He or she can give you advice on purchasing a water flosser, as well as how to use the device for optimum performance. It could be a great and more convenient way to keep plaque from between your teeth and harming your dental health.
If you would like more information on water flossing, please contact us or schedule an appointment for a consultation. You can also learn more about this topic by reading the Dear Doctor magazine article "Cleaning between Your Teeth: How Water Flossing can help."